Behavioral Dynamics Mission
It is the mission of Behavioral Dynamics, Inc. to provide the highest quality of mental health therapeutic services in an ethical and respectful manner. In accordance with CASSP principles, the cultural, social and spiritual uniqueness of each individual shall be considered in the development of appropriate treatment services.
In the design and provision of these services, Behavioral Dynamics, Inc. will seek the input of the individual receiving the services, as well as utilizing input from other support systems such as family, school or community based programs.
Behavioral Dynamics, Inc. will strive to assure that the services provided are of the highest standard and that the staff providing such services are thoroughly qualified. Services will be provided to all persons without regard to race, religion, nationality, sex or sexual orientation.

Call us at 724-222-2265 to discover how we can help.

Have Questions?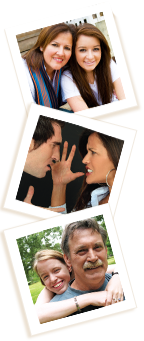 Our Services
Provides therapeutic interventions to individuals of various ages in need of mental health care and resources.
The TTRAC Program was designed to transform individuals who struggle with managing their anger.
The REACH Program is specifically designed to help parents whose children struggle with emotional or behavioral difficulties.