Contact BDI
The staff at Behavioral Dynamics, Inc. welcome the opportunity to speak with you and answer any questions you may have. Please reach out to us via email, phone, or fax so that we may assist you, or feel free to visit our office Monday-Friday 9:00-4:30.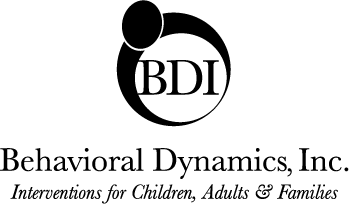 Our Services
Provides therapeutic interventions to individuals of various ages in need of mental health care and resources.
The TTRAC Program was designed to transform individuals who struggle with managing their anger.
The REACH Program is specifically designed to help parents whose children struggle with emotional or behavioral difficulties.